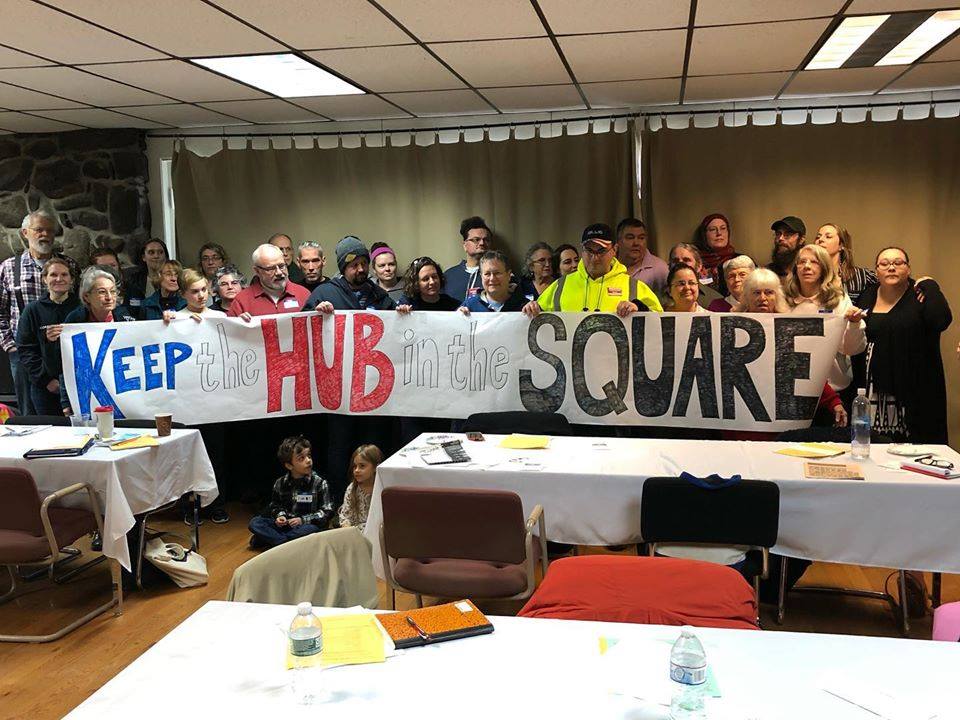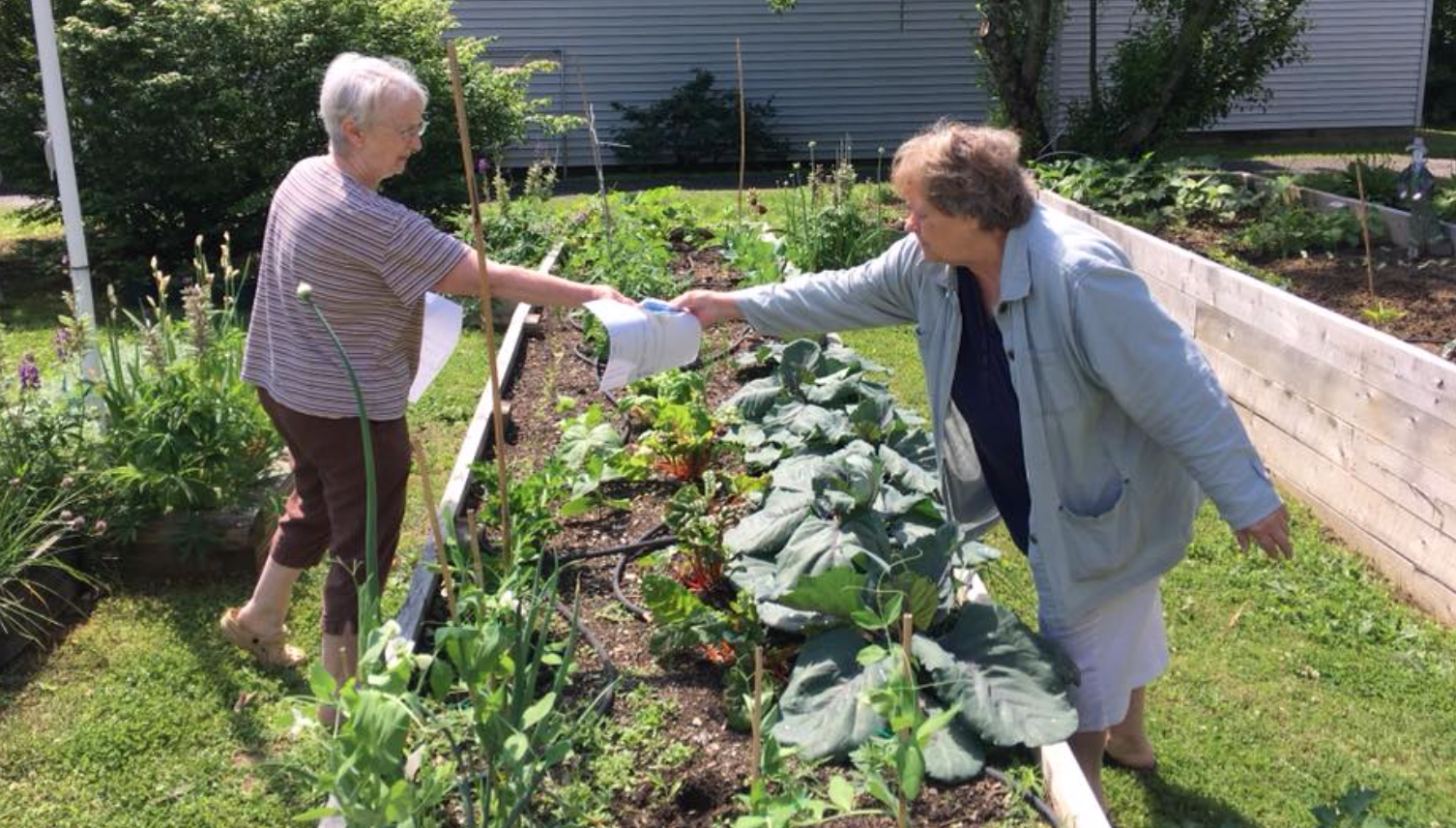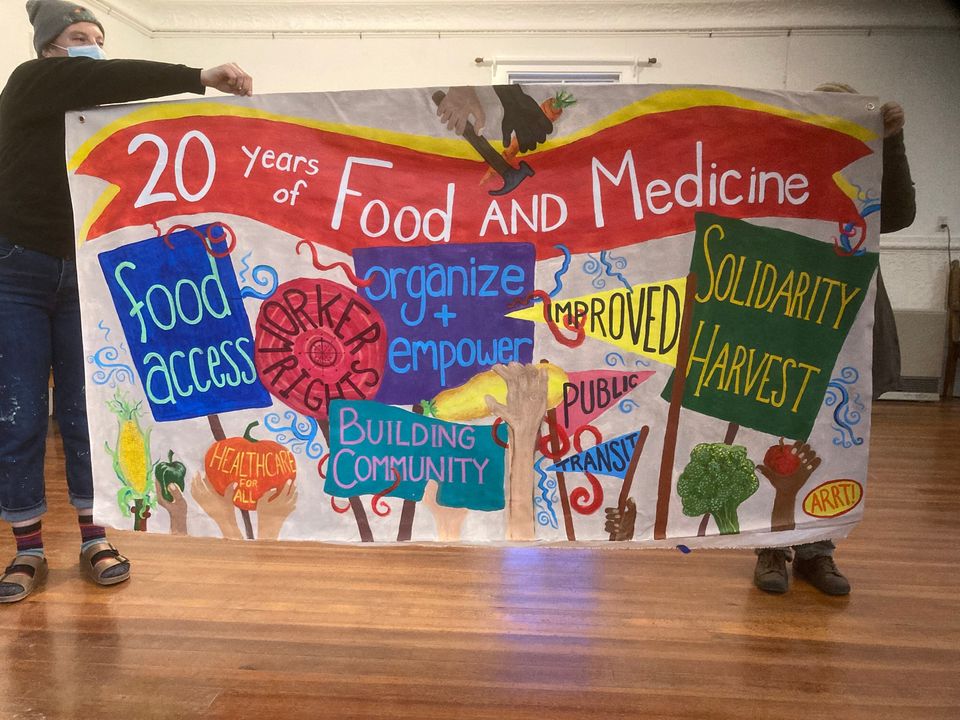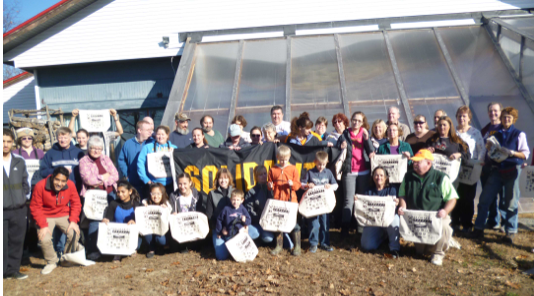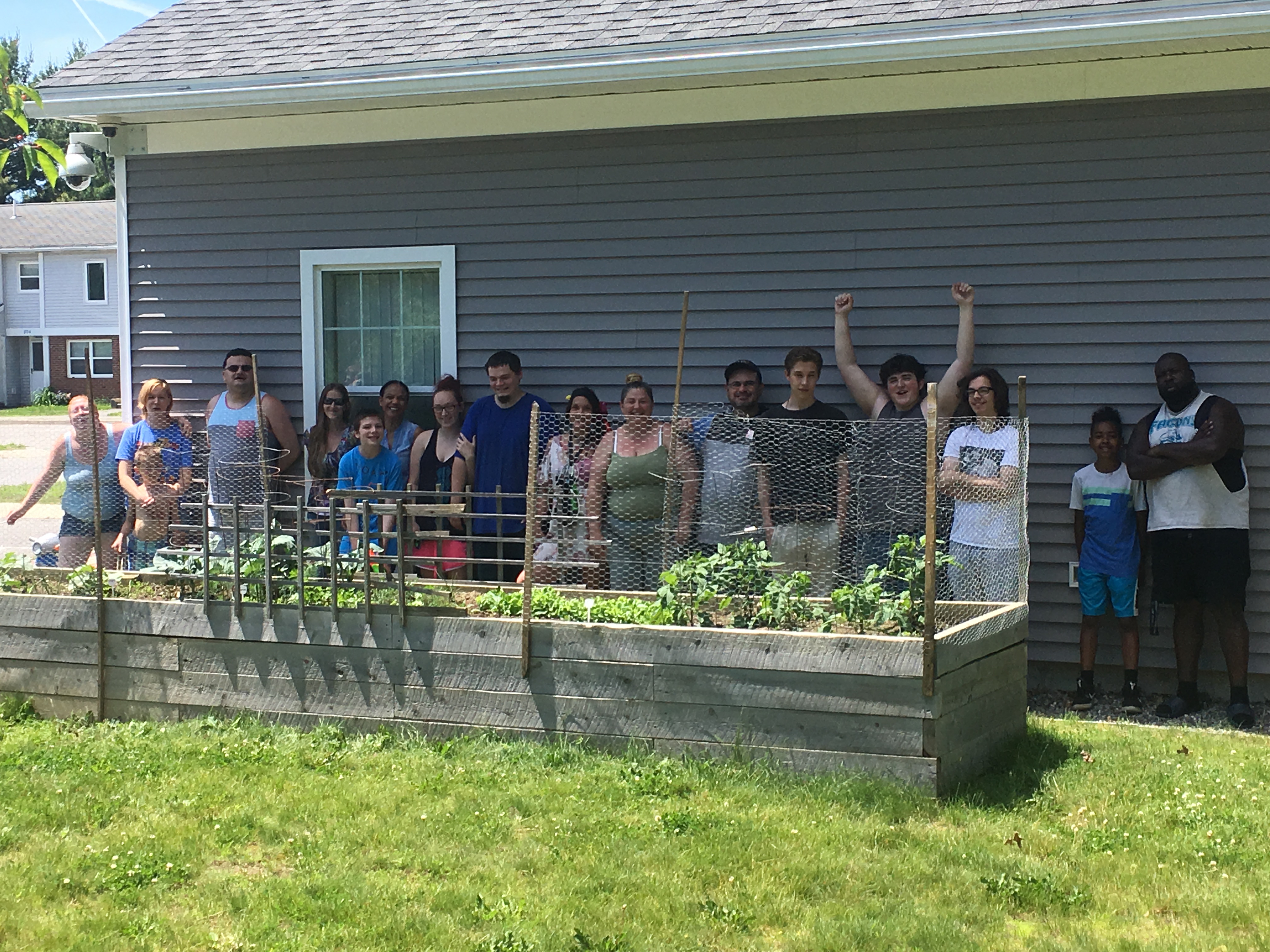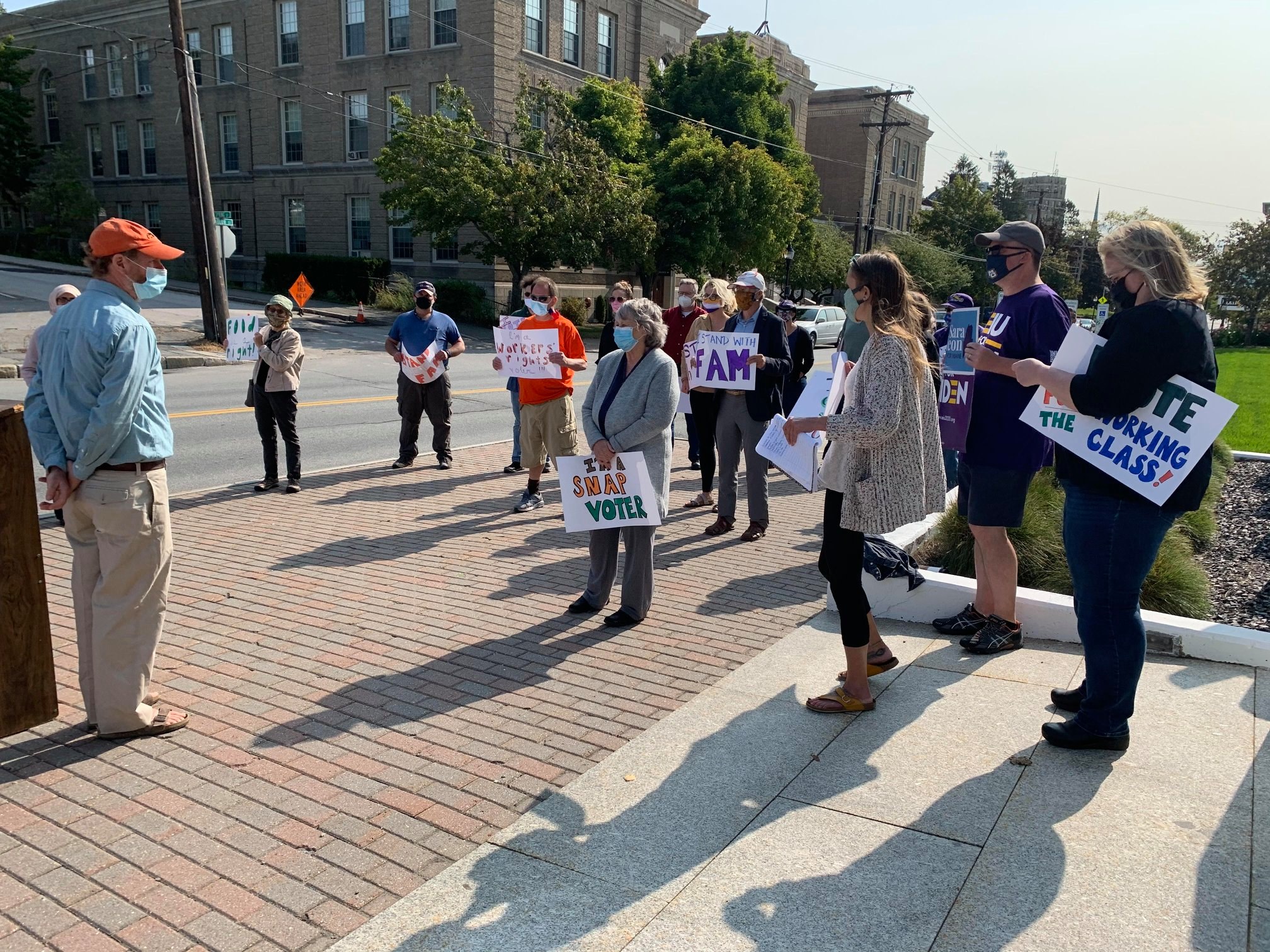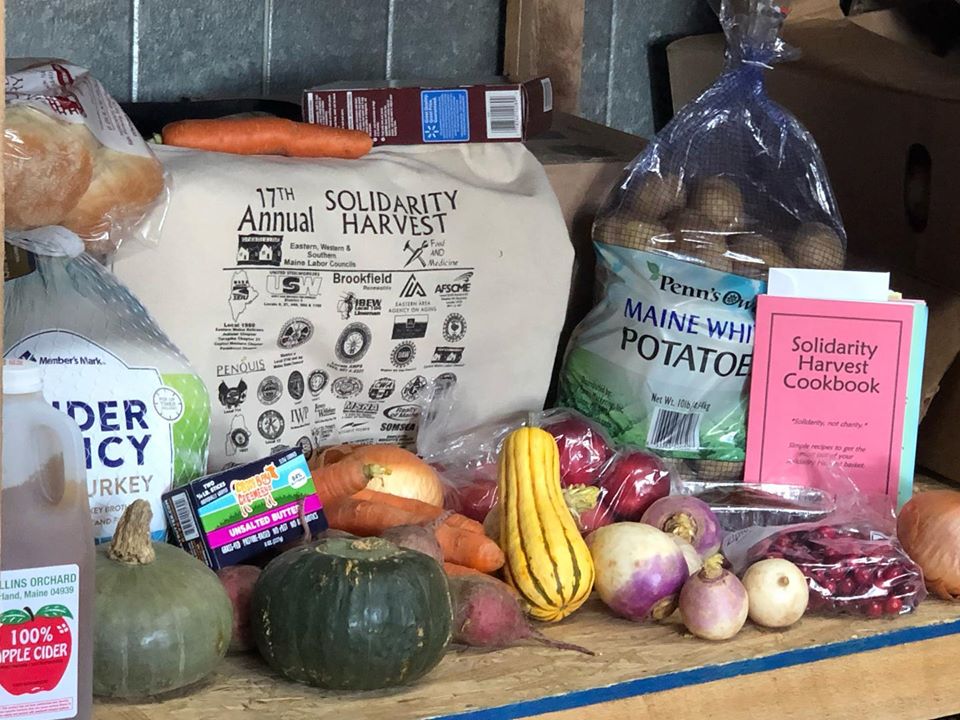 New Right Now:
20th Annual Solidarity Harvest - Sponsor a Meal to contribute toward 1,600 meal boxes, each filled with over 30 lbs of produce purchased from Maine farms and food producers. Costs have increased everywhere, so we are suggesting $45 to sponsor one meal box; any donation helps! *If you're using this link to donate on behalf of a business, union or organization, please contact us at [email protected] to let us know.
Become A Member
There are several ways you can participate in our work. The best place to start is becoming a member of Food AND Medicine. Annual membership dues are on a sliding scale, what you feel you can afford; suggested dues are $35. Many members contribute more in solidarity with our lower-income members. We also accept zero dollar members, because no one should be excluded from standing with us. Membership is for the calendar year; use this link to renew your membership too!
Support Our Work
Not sure you want to become a member but want to stand with us? Use this button to make a secure online General Donation to support our work.
Join Our Email List
Want to stay updated on our work, upcoming events and news, but not sure if you want to join as a member? Sign up for our email list and get to know us.
Food AND Medicine is a grassroots member-based organization that works to address the root causes of poverty. We use a hybrid of direct service and grassroots organizing to:
Empower and involve those directly affected, to take an active, leadership role in bringing awareness and change.

Be informed by a knowledge of our community gained through research, listening and outreach.

Facilitate and sponsor events and educational programs, legislative and workplace organizing campaigns, and creation of alternative economic and cultural structures.
We believe it is an outrage for people in the richest country in the world to be forced to choose between food, medicine or other basic necessities.
We launched in 2002 after an avalanche of mill closures in Eastern Maine to provide support for laid-off union workers. We began with an aggressive, creative campaign to win health care benefits for workers laid off from Trade Adjustment Assistance certified plant closings, the first ever benefits of its kind in the US. As public consciousness of the reality of laid off workers grew, politicians, media, union members, and other concerned citizens all responded to assist union members by donating to give direct aid to laid off workers.
Food AND Medicine has over 500 annual members, primarily in Maine but also people across the country with a Maine connection. We are a diverse coalition of union members, workers and farmers; low-income community members; members of most faith and political beliefs; seniors, students and people of different abilities - all connected by a belief that nobody should have to choose between food, medicine and other basic necessities.
Our name is partially inspired by the 1912 Bread and Roses Strike in Lowell, Massachusetts. This historic strike was crucial in the development of worker rights in the United States. The term, Bread and Roses refers to the right of working people to have not only food or necessities (bread) but also nice things in life (roses).