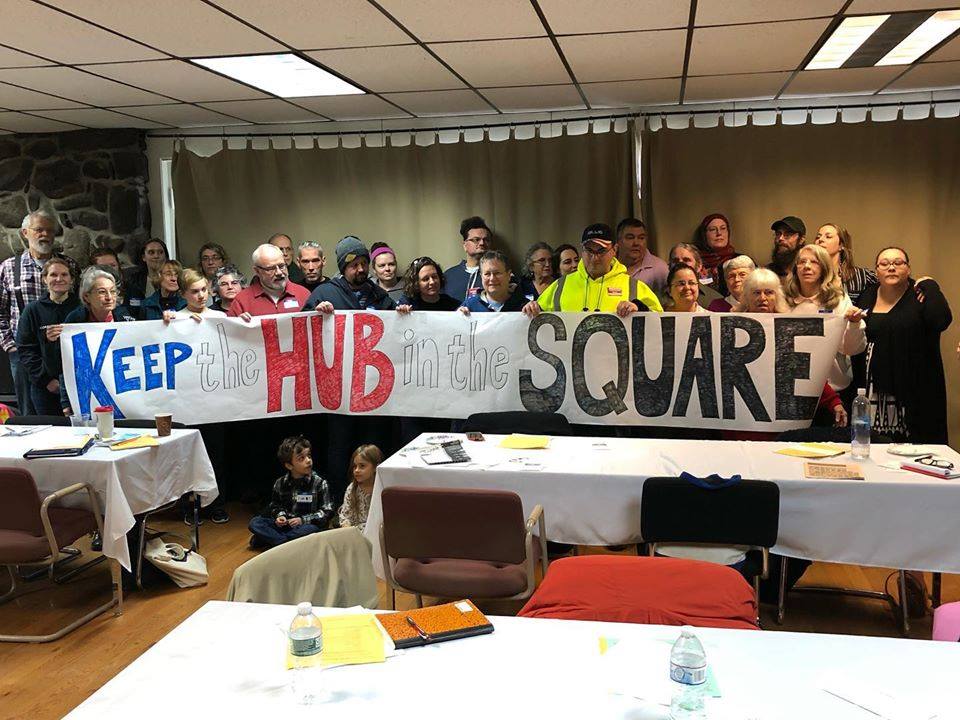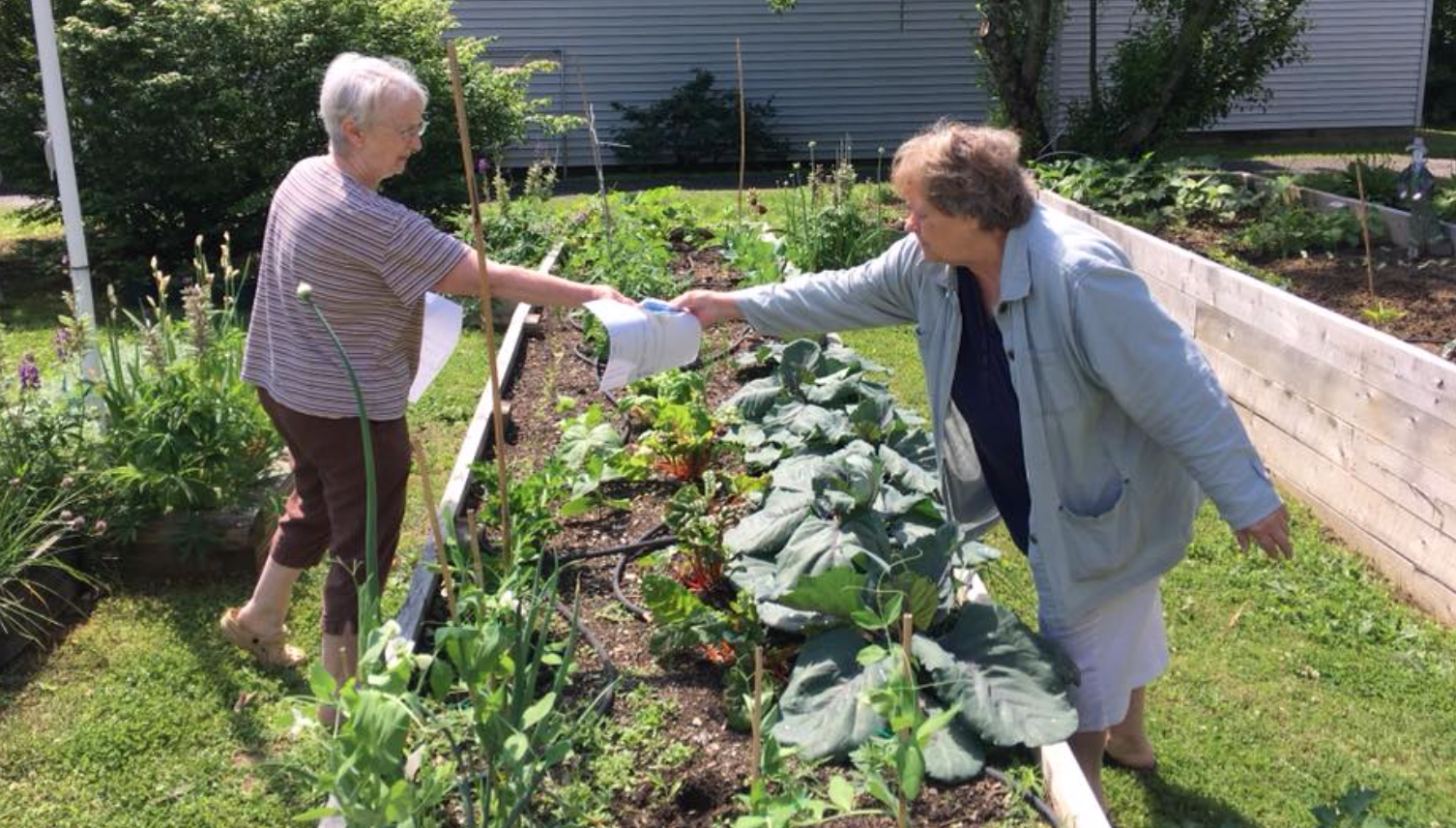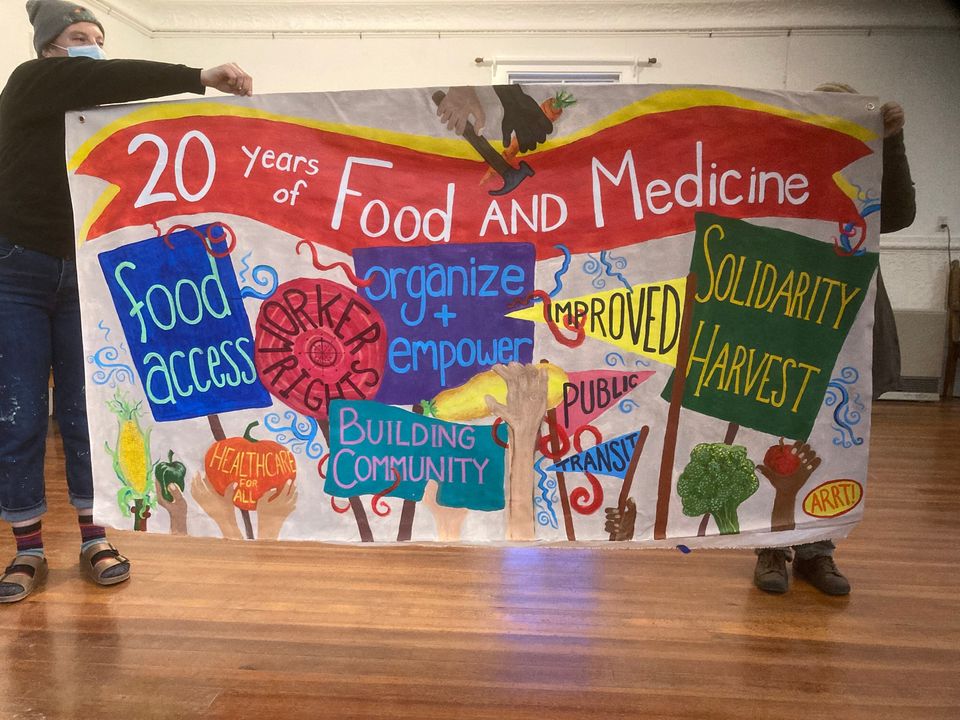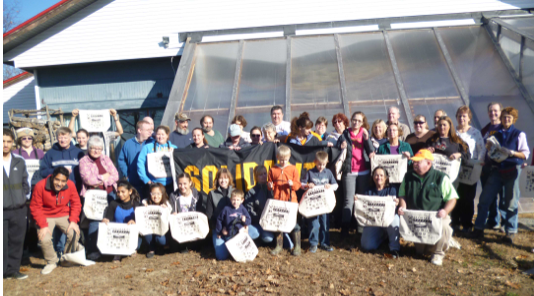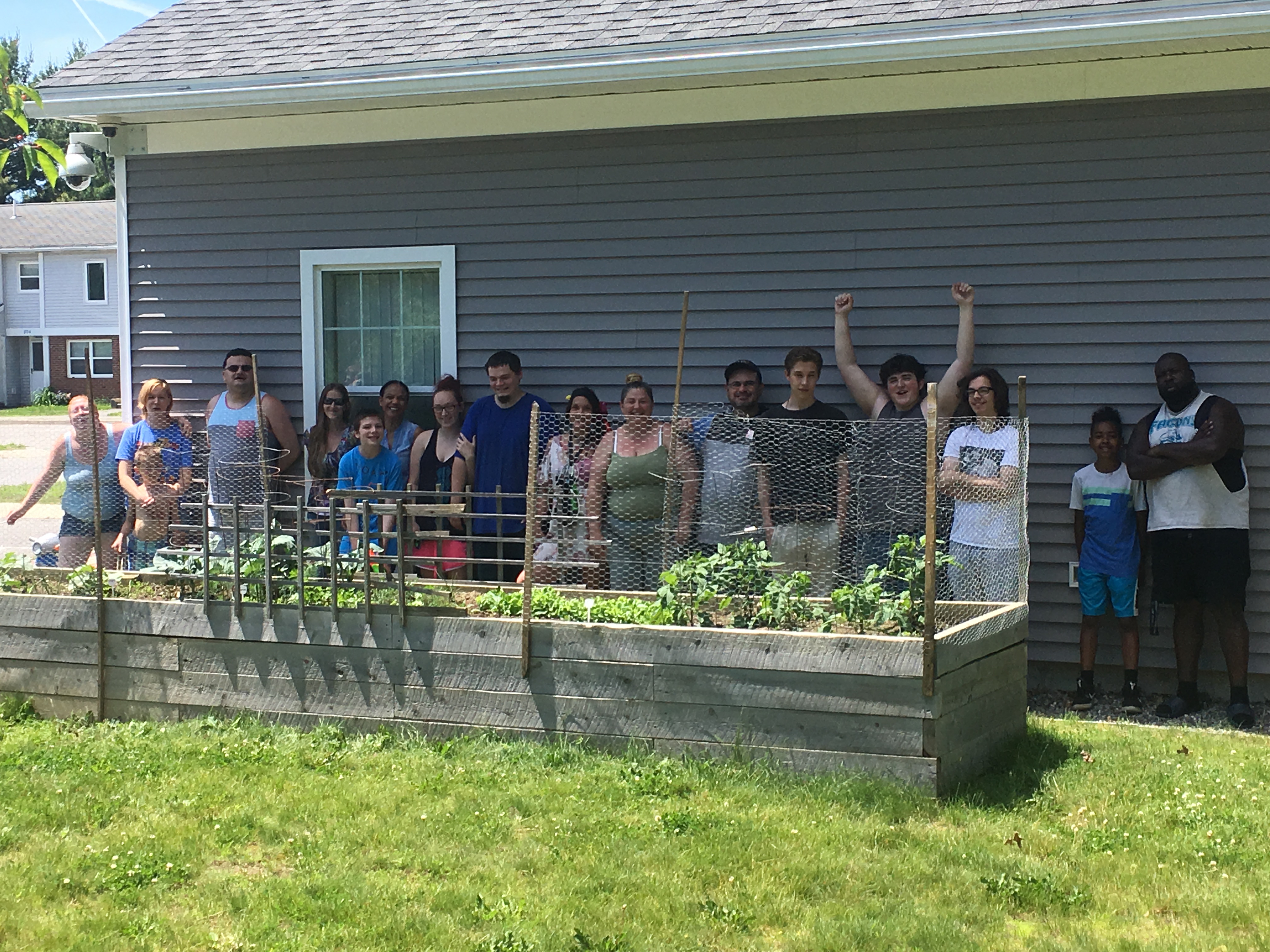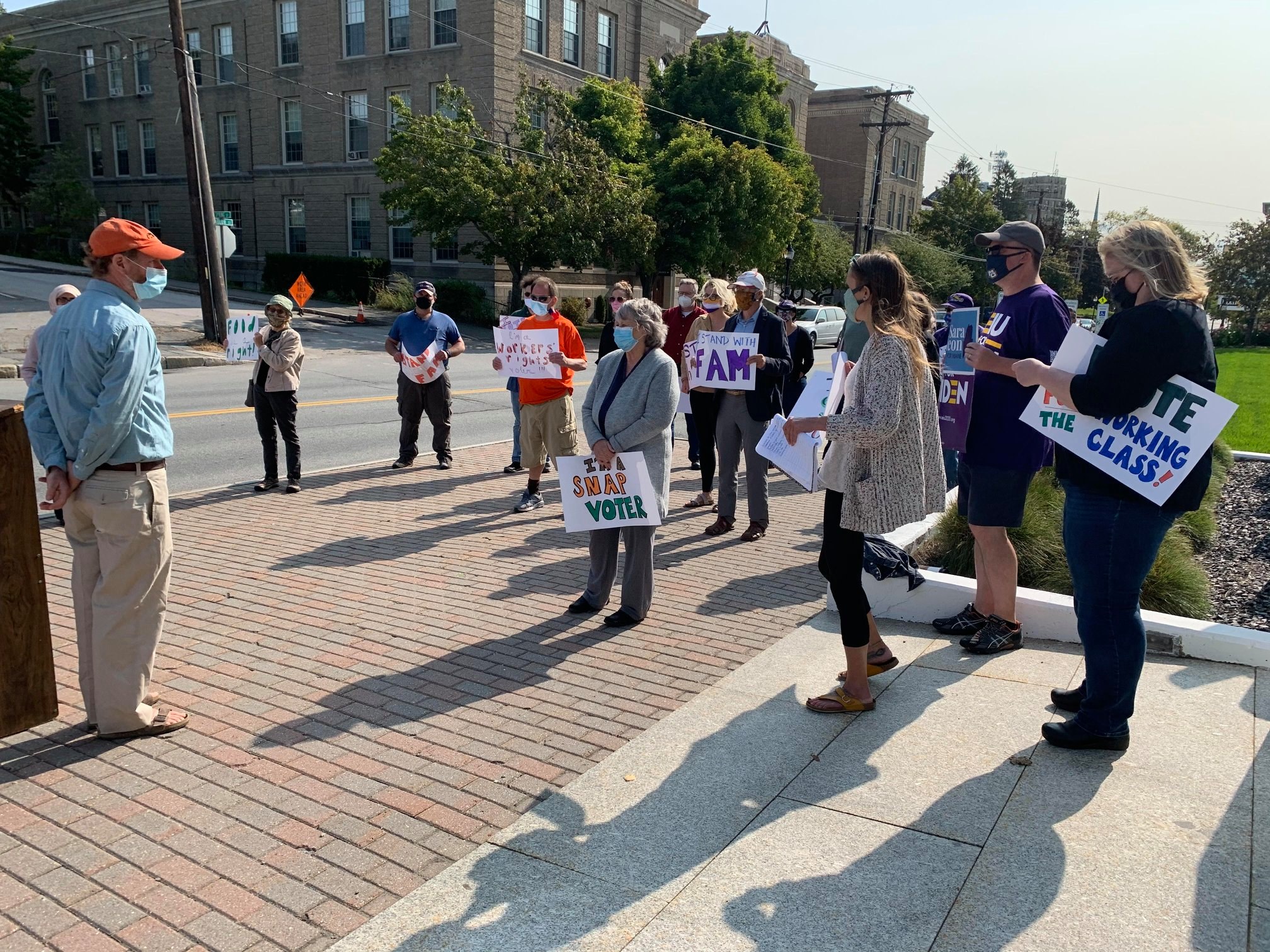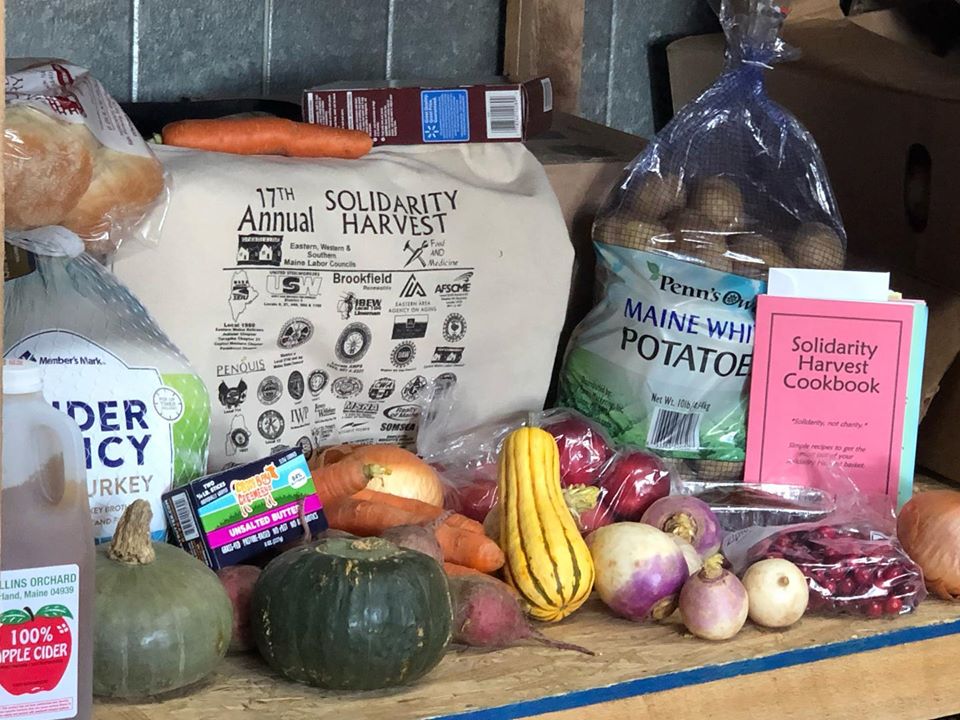 Resources
Click the link below for a list of free food resources in the Bangor/Brewer area. The list includes locations, hours and contact information, and is compiled by our friends at Faith Linking in Action. Food AND Medicine does not have a food pantry.
Become A Member
There are several ways you can participate in our work. The best place to start is becoming a member of Food AND Medicine. Annual membership dues are on a sliding scale, what you feel you can afford; suggested dues are $35. Many members contribute more in solidarity with our lower-income members. We also accept zero dollar members, because no one should be excluded from standing with us. Membership is for the calendar year; use this link to RENEW your membership too!
Support Our Work
Not sure you want to become a member but want to stand with us? Use this button to make a secure online General Donation to support our work.
Join Our Email List
Want to stay updated on our work, upcoming events and news, but not sure if you want to join as a member? Sign up for our email list and get to know us.
Food AND Medicine is a grassroots member-based organization that works to address the root causes of poverty. We prioritize people's ability to form a union, have affordable healthy food, access public transportation, and make a living wage. We use a hybrid of direct service and grassroots organizing to:
Empower and involve those directly affected, to take an active, leadership role in bringing awareness and change.

Be informed by a knowledge of our community gained through research, listening and outreach.

Facilitate and sponsor events and educational programs, legislative and workplace organizing campaigns, and creation of alternative economic and cultural structures.
We believe it is an outrage for people in the richest country in the world to be forced to choose between food, medicine or other basic necessities. We believe in facing our history of genocide, slavery and ongoing systemic and strategic racism and other forms of oppression against working class people.  We believe that a multiracial, multiethnic movement that reaches across class lines is needed to build the sort of community that we aspire to. We have trust that that will make a better future for all of us.
Food AND Medicine has over 500 annual members, primarily in Maine but also people across the country with a Maine connection. We are a diverse coalition of union members, workers and farmers; low-income community members; members of most faith and political beliefs; seniors, students and people of different abilities - all connected by a belief that nobody should have to choose between food, medicine and other basic necessities.